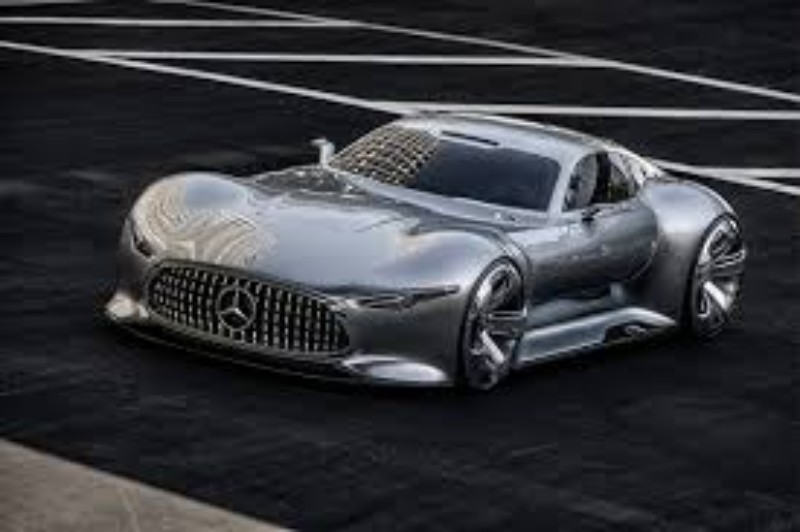 Upcoming AMG F1-Inspired R50 will be powered by a 1.6 liter turbocharged V6 engine.
Over the last several years, automakers have been taking the concept of the automobiles to ever more extremes. The most recent vehicle to enter the fray of the 'hypercar' is a Formula 1 inspired vehicle designed and built by AMG, named internally, the 'R50'. The upcoming AMG F1-inspired R50 is going to be unlike anything the company has ever built before.
While many manufacturers will build a high performance street engine for the supercars, AMG is building the upcoming hyper-car around their own turbocharged V6 engine that powers their Formula One vehicles.
As you would imagine, the engineering effort to pull this off will be quite impressive. One of the main reasons being that the operating environment of a road car is very different from that of a racing engine. For starters, the engine cooling that is required for a racing engine in a road car is substantially greater than what would be needed in a racing car.
While most supercars available today have v8 or v12 power plants, the AMG R50 will be powered by a turbocharged V6 engine. However, it is not the only car to have such an engine configuration. Ford uses the same engine architecture to power its top-of-the-line supercar, the GT.
While there used to be no replacement for displacement, this is not necessarily the case with racing engines. The smaller displacement engines save weight and optimize efficiency to spend less time in the pit lanes.
In the case of the R50, an electric drivetrain will be used to generate over 1,000 horsepower to drive the vehicle forward.
The R50 is slated to be released at AMG's 50th Anniversary celebration next year. The vehicle will compete with the Aston Marin AM-RB 001 and upcoming SCG 003CS.
The video below describes the 1.6 liter V6 turbocharged engine that powered the 2014 AMG Formula One program.