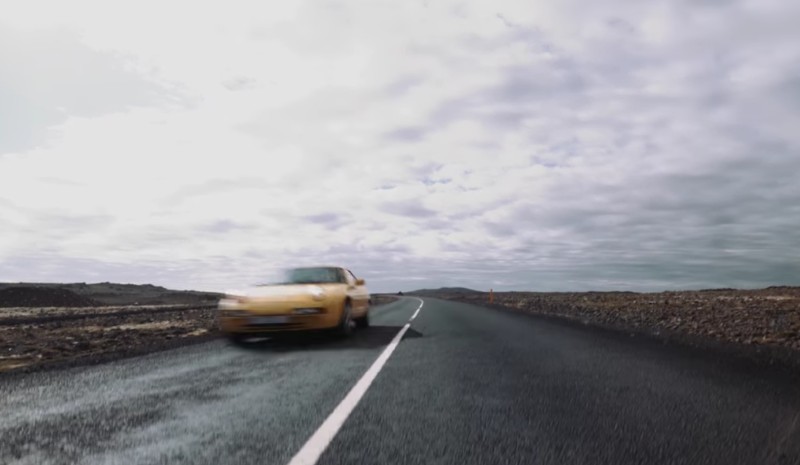 German V8 Porsche 928 and Mercedes Benz 500 E are stunning against an Icelandic backdrop
As the automotive industry transitions to smaller displacement, boosted engines, the large displacement V8 engine still holds a special place in the heart of many automotive enthusiasts. Torfi Sigurjonsson of Iceland is one such enthusiast.
Like many of us, Torfi is a man with a fondness for German V8 bahnstormers. Unlike many of us, he has been able to realize his goal of owning his dream cars.
First choice – Mercedes Benz 500 E
At the top of Torfi's list was the Mercedes Benz E 500, a collaboration between and Mercedes Benz and Porsche to make a high performance version of the E-Class. Vehicles were built at the Mercedes Benz factory in Germany and trucked across town to Porsche to install the drivetrain.
The Mercedes Benz 500 E had the same naturally-aspirated 5.0 liter V8 engine from the 500SL. It also featured 4-piston calipers that were increased in size mid-cycle. The Mercedes 500 E was produced from 1989 to 1991 and renamed the E 500 in the 1992 model year. Production ceased in 1994.
Second choice – Porsche 928 S4
Torfi's second choice was a Porsche 928 S4 that was originally white but at some point repainted bright yellow. Initially debuting as a 1985 model, the Porsche 928 S4 was also powered by a 5.0-liter double overhead cam V8 engine producing 288 horsepower.
While both cars are gorgeous in their own right, the stark contrast of the Porsche 928 against a barren gray landscape is visually stunning and serves to highlight the sculptured flowing lines of the vehicle.
Torfi only drives his cars during the summer months meaning that they are put away for several months out of the year. However, when they come out, they make a very powerful statement against the gorgeous backdrop that is the Icelandic Countryside.
The owner admits to having a 'fetish' for V8 engines. Seeing that this may the result of such a condition, that may not be entirely a bad thing.
Source: Petrolicious