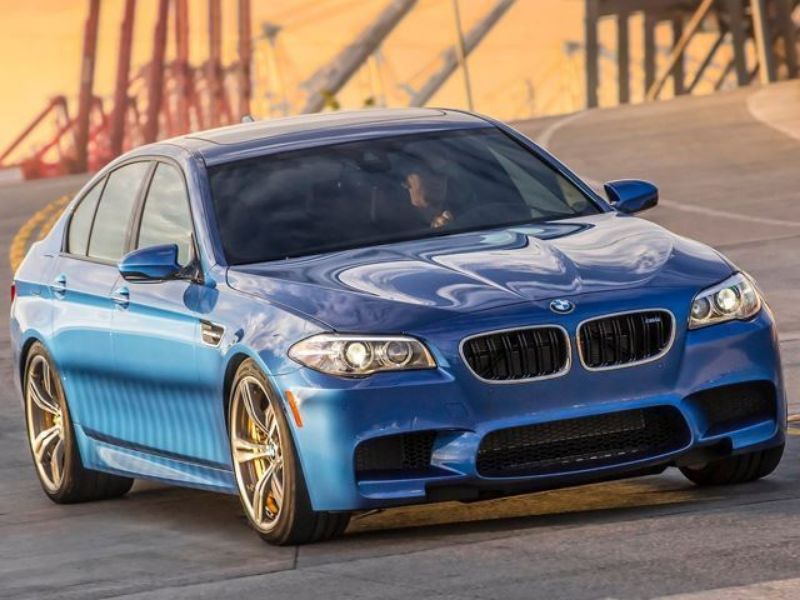 The Pure Metal Silver Edition BMW M5 will produce 500 and is limited to just 50 units
If you missed out on being able to purchase one of the 700 units of the water injected BMW M4 GTS a few months ago and if limited edition M-cars are your thing, we have some new you may be interested in. BMW just announced a very exclusive BMW M5 that will have 600 horsepower.
Limited to just 50 units and priced at $130,000, the Pure Metal Silver Limited Edition is based on the BMW M5. Its 4.4-liter twin-turbocharged V8 gets an additional 40 horsepower and 16 pound-feet of torque over the standard M5. This is 600 horsepower and 516 pound-feet of torque.
Power will be channeled into forward motion through a seven-speed M-transmission with dual clutches. BMW estimates that this will be good for a 0 to 60 time of 3.9 seconds. This is an improvement of 0.1 seconds over the regular M5.
Whereas the conventional M5 tops out at an electronically limited 155 miles per hour, the limited edition M5 will be able to rocket all the way up to 190 miles per hour, an increase of 35 miles per hour. This package also includes an enhanced version of the M Competition package for those weekends at the track.
Upgrades over the regular M5
The Pure Metal Silver limited Edition M5 has a host of upgrades over the standard M5 starting for 20" forged wheels. The vehicle is also lowered 0.4 inches resting on stiffer dampers. An active 'M differential' has been updated to compensate for the additional power, further improving track day performance.
Additional improvements include carbon ceramic brakes and a software update for the stability control system to compensate for the additional power. To make sure that the owner can handle the car as it was designed, a one-day pass to one of BMW's high performance driving schools in South Carolina or California are thrown in for good measure.
Upgrades over the standard M5 are not limited to mechanical enhancements. An M Performance exhaust with carbon bezels are blacked out just like the kidney grills to accent the special paint job. BMW says that the shade of paint is the most exclusive in the BMW Individual line. While it may look average in pictures, it the metal it has special reflective qualities that really make the paint shine.
Enhancements extend to the interior of the special edition M5 in the form of special aluminum trim tying the interior and exterior together. Passengers are seated in Merino leather seats stitched with threads of contrasting colors. The special edition M5 will also have special badging reminding passengers that they are riding in a very exclusive, high-performance vehicle.
The Pure Metal Silver Edition M5 is limited to just 50 units and priced at $130,000.  This is almost $40,000 more than the regular M5.  However, buyers of the vehicle will be able to rest assured that they have something that few others in the World also have.