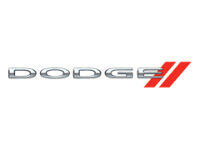 Dodge
Country:
United States
Year:
1900
Dodge is an American automaker and, like Chrysler, a division of Stellantis. However, Dodge automobiles now feature performance cars, although Dodge was Chrysler's mid-priced brand above Plymouth for much of its history.
In the early 1900s, brothers Horace Elgin Dodge and John Francis Dodge founded the Dodge Brothers Company machine shop. Dodge began making complete automobiles under the "Dodge Brothers" brand in 1914, predating the creation of Chrysler Corporation as a supplier of parts and assemblies for Detroit-based automakers, most notably Ford.
Throughout the 1970s, Dodge branded vehicles primarily consisted of trucks and full-size passenger cars, while it did make compact cars (such as the 1963–76 Dart) and midsize cars (such as the 1965–78 "B-Body" Coronet and Charger).
In the early 1980s, Chrysler developed the K platform of compact to midsize automobiles in response to the 1973 oil crisis and its impact on the American automobile industry. The K platform and its variants are credited with helping Chrysler resurrect its company in the 1980s; one of these derivatives was the Dodge Caravan.
Between 1998 and 2009, the Dodge brand underwent multiple ownership changes at Chrysler, including a merger with Daimler-Benz AG from 1998 to 2007, its subsequent sale to Cerberus Capital Management, the US government's bailout in 2009, and its Chapter 11 bankruptcy and acquisition by Fiat.
Dodge and its vehicle sub-brands, Dodge Ram and Dodge Viper, were split up in 2011. According to Dodge, the Viper would be an SRT product, while Ram would be a different brand. SRT was incorporated back into Dodge in 2014. Later that year, the Chrysler Group was renamed FCA US LLC to reflect the merger of Fiat S.p.A. and the Chrysler Group into Fiat Chrysler Automobiles, a single corporate structure.
On January 16, 2021, a newly formed merger agreement between FCA and the PSA Group named Stellantis was founded, second only to Volkswagen.